Disturbance Pulse (1996)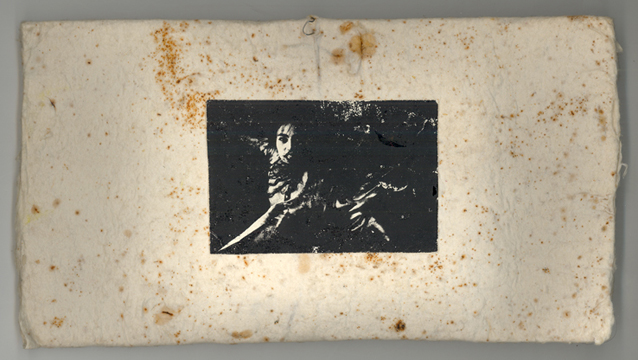 "Disturbance Pulse" was the second--and final--Sappho's Fist album. If the theme of our first album was ambition, technology, and Amelia Earhart, I guess the theme(s) of this one is something like sound, waves of influence (influence of ideas or events in one place affecting us in another place--or time), and starting to get into memory (memory was to be the theme of the third album). It includes our first and only attempt at techno, and also the first time we took a biographical piece of mine and melded it with childhood memories of Amy's--that would be "Terrorised by Beez," a series of pieces I started in 1995, each intended to evoke a specific decade of my life (this is the "ages 0-10" piece). "The Waves," which closes the album and in effect this project of ours, is named after the Virginia Woolf novel and is probably my personal favorite Sappho's Fist piece.
As always, the sound sources for the collage underpining Amy's words come from anywhere and everywhere: Amy's voice as an "instrument" in "Bird Ladders;" classical music slowed down and played backwards in "Blue Shift;" the music and television shows of my youth in "Terrorised by Beez" (that long, bouncy progressive rhythm in the middle of the piece is actually a Herb Alpert and the Tijuana Brass song!); an old science record and a mutilated, skipping CD in "The Waves." As always with Sappho's Fist, no sequencing (beyond drum machine internal programming) of the individual elements was used.
We put a lot of work into the packaging of "Disturbance Pulse": my neighbor at the time in Somerviell, MA, Jeremy Keller, taught us to make paper, in which we embedded small pieces of wire and iron filings. We used this paper to create the pouch holding the CD. The cover photo on the outside of the pouch was taken by Jan Seeger. Unfortunately, the original credit card for the album is lost, and I can't remember the name of the woman who does the powerful vocalizing at the beginning of Bird Ladders...if you're out there, contact me so I can give you proper credit!